Western Sydney Youth Orchestra at Bodalla
Join our Western Sydney Youth Orchestra on their South Coast tour as this ensemble of talented young people share the joy of music. This concert is a wonderful way to introduce friends, family and the wider community to classical music.
Western Sydney Youth Orchestra
SYO State Showcase, Bodalla
7pm, Saturday 17 November
Bodalla Memorial Hall
$10/$5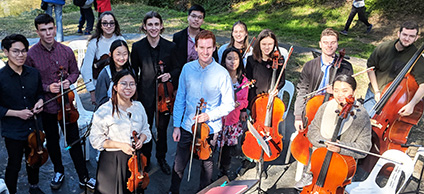 Bodalla Village Today
Today Bodalla is a warm thriving community offering real bush hospitality and an interesting range of attractions and activities. In the village itself you will find heritage buildings housing galleries run by talented artists and craftspeople, cafes selling food made from fresh local

produce and Bodalla's original old bakery. Enjoy a cool ale at the local pub with its superb rural views, or treat the family to a fun night out at the local Mexican restaurant renowned for its unique décor and friendly atmosphere or you can watch cheese making at the Bodalla Dairy Cheese factory.
Bodalla is a short drive to some of Eurobodalla's best beaches, lakes and estuaries where you can enjoy swimming, fishing, kayaking and surfing. Join the locals for a social game of bowls, go horse riding with the kids, or discover local flora & fauna and listen to the melodic call of the bellbirds while taking a relaxing bushwalk.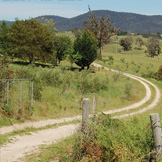 With a small but excellent selection of places to stay including beachfront and rural retreats, and its close proximity to larger coastal towns of Narooma, Moruya and Batemans Bay, Bodalla has become a delightful stop over for day trippers and a short stay destination for visitors to the NSW South Coast.
Whether you travel alone, with friends, or as a family, you will be warmly welcomed in Bodalla. Don't be shy to take time out to chat to the locals – they love to share their stories and you will learn that there is more to Bodalla than meets the eye.