Bodalla Nursery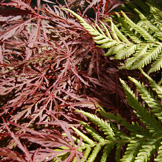 Bodalla Nursery is a flourishing oasis offering an inspirational range of natives, exotics and ferns illeas and others, or delight in the range of unusual plants that are suitable for our area. The shade area offers many leafy ferns, water plants and lots of colour as the seasons change from the fuchsias, begonias and Japanese Maples. Abundant supplies of healthy vegetable and flower seedlings, herbs and perennials are also available.
We proudly specialise in deciduous ornamental & fruit trees with a large range from Acers to Zelkovas, Dwarfs to Weepers. From June to August hundreds of bare-root plants are on offer. After this they are available as bagged trees.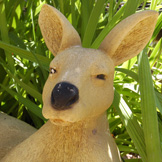 Our range of potting mixes and fertilisers reflect our eco-friendly approach to gardening. We also offer friendly, practical advice on when and how to use these products to help your gardens flourish!
As well as all things garden, we also sell a range of interesting giftware. Choose from ceramic oriental garden settings, pottery, water features, sun dials, ceramic pots and garden ornaments. Open 7 days, 9-5pm. Winter hours, 9-4pm.
Bodalla Nursery
195 Princes Highway Bodalla NSW 2545
T 4473 5166 F 4473 5167